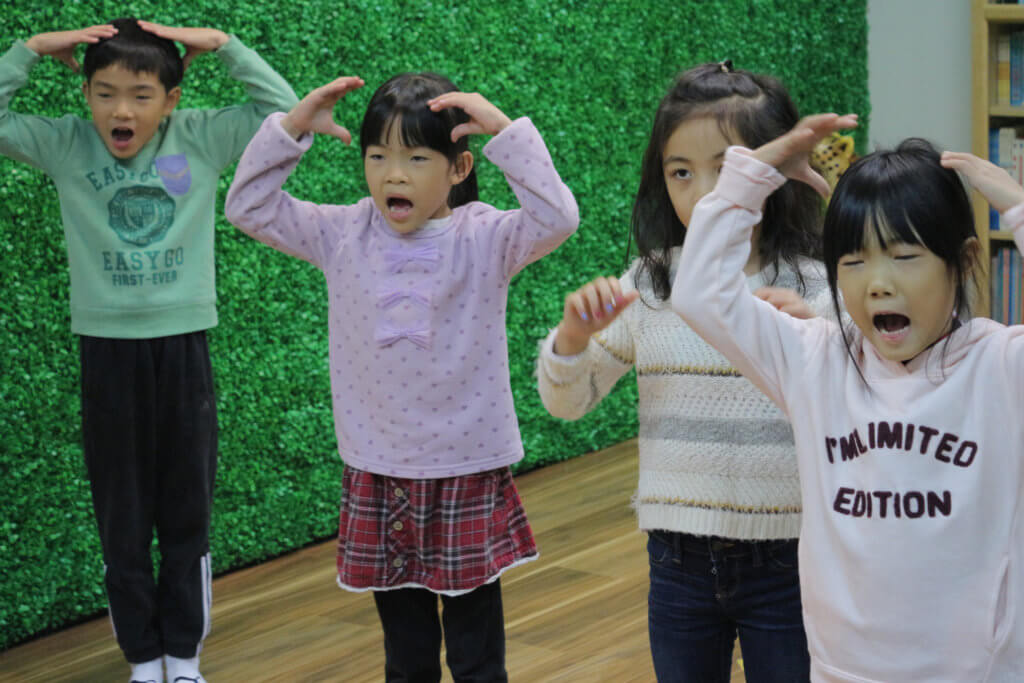 這堂課令人驚奇,非常歡樂,即便伴隨著許多挑戰及截然不同的狀況…
我對試上的學生印象深刻,他們保持專注,就像我們常態班的學生一樣。我相信他們的自信等待破繭而出,而這將會是我的榮幸,成為他們的老師,肩負培養及鼓勵他們的責任。
我也必須提到,常態班學生的表現讓我有多感動。他們樹立了一個很好的例子,幫助試上學生對參與課程感到自在。
今天對家長的展示很棒,表演向來令人緊張,尤其是在一群你想要讓他們驚艷的人面前,比如,你的家人。孩子們保持專注,隨時留意現場狀況。這使得他們今天的表演很出色,而且有趣!
今天在場的每位家長,都應該為他們的孩子感到驕傲!他們跨越了一個很大的障礙,而且這只是開始。我跟Bonnie及Darren的爸爸談到,兩個孩子在這幾週以來自信的提升。這也是我希望帶給這回來試上的孩子的一個希望,今天他們是欣賞Darren及Bonnie展現這些能力的角色,但他們不知道就在幾週前,Darren及Bonnie與他們的起點相同。經過一些努力及樂趣,所有的人都可以有相同的發展!
This lesson was amazing, so much fun even with the many challenges and distinct circumstances. I was very impressed with all the trail students; they remained focused entirely, committing just as much as the regular children in this class. They each have a confidence waiting to come out and I would be honoured to be the teacher with the responsibility to nurture and encourage their efforts.
Also I must mention how thrilled I am of our regular students performance in lesson. They set a fantastic example for the trail students helping them, I'm sure, to feel comfortable to participate. Our demonstration performance for the parents today was absolutely wonderful. I cannot express how proud I am of all of the children today for their wonderful performance. It is nerve wracking to perform and even more so when performing in front of the people you want to impress the most, like your family.
They maintained focus and did very, very, well to stay sensible. This made their performance feel remarkably professional just as much as it did fun. All of the parents today should be beaming with pride for how well their children have done. They leaped a big hurdle today, and this is only the beginning. I talked to Bonnie and Darren's (two of our regular students) father today. We discussed the duo's remarkable growth in confidence through the weeks in our class. This is what gives me hope for all of the trial students who came today. Today they were the ones watching Darren and Bonnie demonstrating their performing abilities when little did they know that they were in the same position as them only a few weeks prior and with some hard work and a lot of fun, all of them can make the same development.